Product Description
850nm Infrared + 660nm Red Light
These have been proven to: stimulate acupuncture points, increase blood circulation and help with antioxidant enzyme release. Phototherapy in this spectrum also promotes muscle relaxation and generally facilitates pain reduction, stimulates fibroblast and collagen production, increases lymphatic drainage, and reduces swelling, inflammation and bruising- bringing relief to athletes, sufferers of arthritis, and those with chronic pain.
The energy can flow through the body and interact with damaged cells in many parts of the body operating more like a vitamin that goes where it needs to go. This wavelength is also best for treating the lymph system and acupuncture points. Whereas studies show near-infrared wavelengths in the 850 nm penetrate deeper through skin and bone for relief of chronic pain.
As with red light therapy, near infrared light therapy does not mask the symptoms of pain, it encourages the healing of the actual cause of the pain. Once absorbed, the light energy kicks off a whole series of metabolic events, stimulating the body's natural processes on a cellular level. There is an increase in blood flow, allowing the parts of the body to receive the oxygen and nutrients they need in order to function more effectively. Regeneration is stimulated. Inflammation and pain are reduced.
Main Parameter
| | |
| --- | --- |
| | |
| | |
| | |
| | 152pcs, 80 for red light, 72 for infrared light(invisable) |
| | |
| | |
| | |
| | 147hz(1 min) 294hz(1 min) 587hz(1 min) 1174hz(1 min) 4625hz(1 min), cycle mode |
| | ①Silicone material outside, anti-static,② easy to clean, ③high safety④Foldable and portable |
| | wound healing,relieve fatigue,sterilization and anti-inflammatory,ect. |
| | both at home and outdoors |
| | |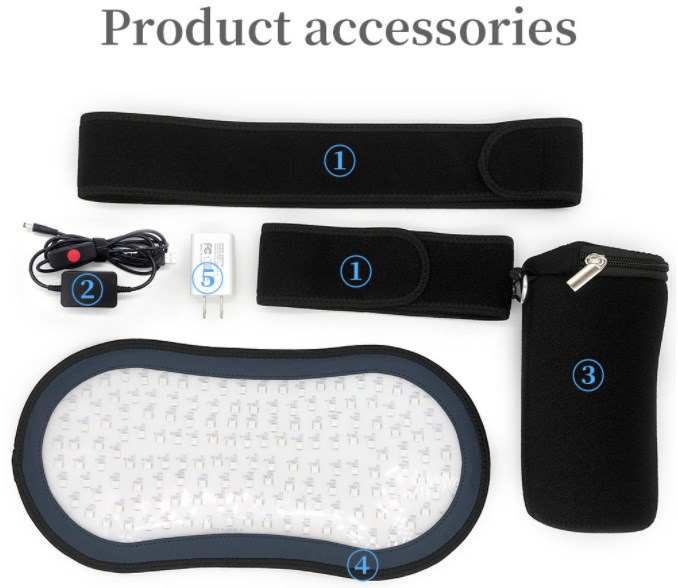 Details Images
Transparent silicone protective layer design on the surface:

high safety, not easy to allergies, anti-static, non-sticky, easy to clean up when accidentally soiled during use, to a certain extent, can also prevent being torn and bitten when used for pets, for you Convenient experience

One-button switch design, multi-frequency cycle mode:

(1 min) 294hz(1 min) 587hz(1 min) 1174hz(1 min) 4625hz(1 min), cycle mode and 30 min automatically turn off.The combination of different frequencies is more effective for pain treatment. Many other models on the market do not have this design.

Portable design:

The elliptical design fits the body better and feels more comfortable to use. The built-in circuit board can be folded 360° for easy use and storage.




Upgraded interface design:

Magnetic suction port connection design, not easy to tear the phototherapy pad, more durable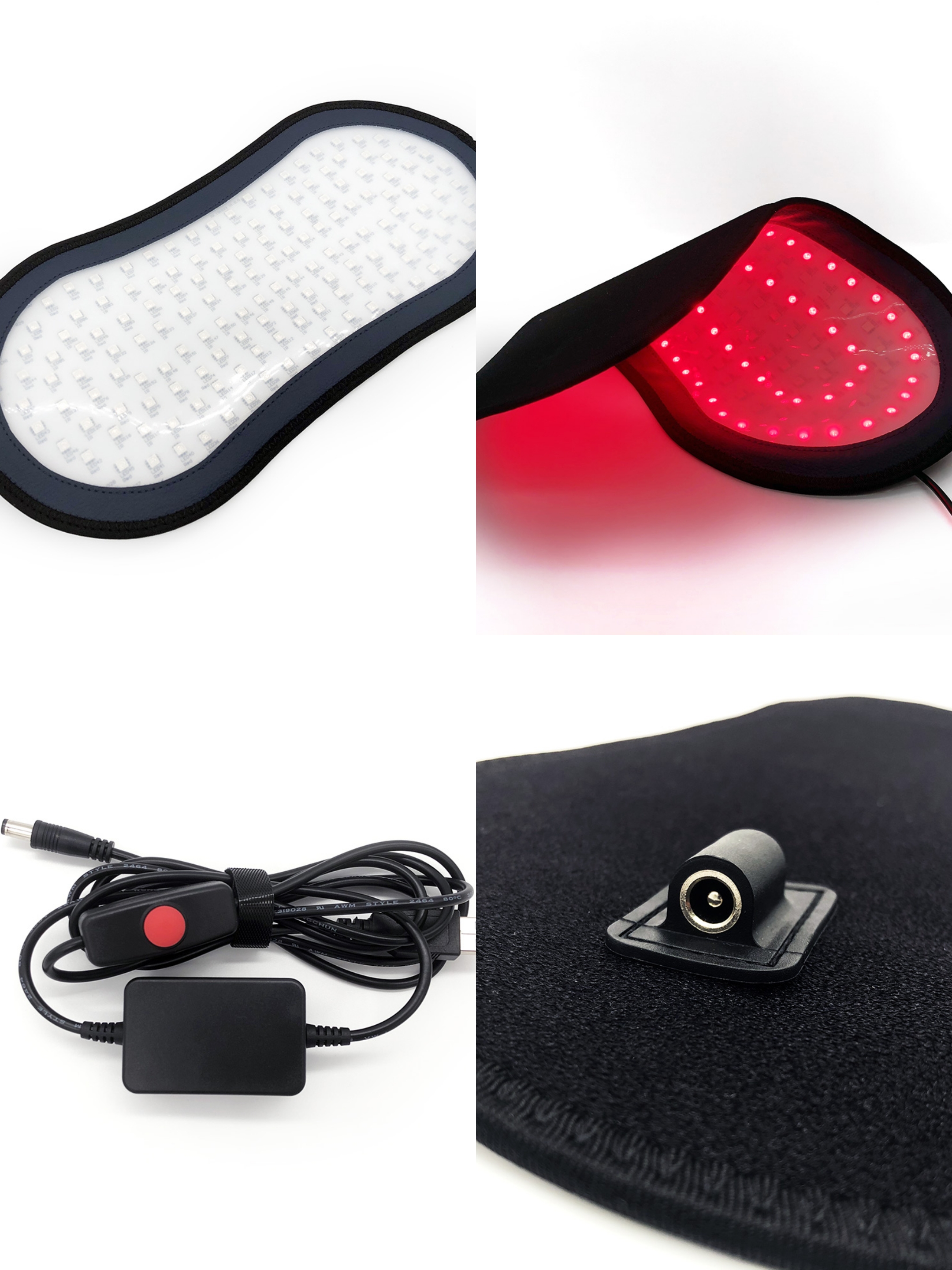 Function
* LED photon pad is a kind of health care product that promotes deep subcutaneous heat through deep infrared heat, thereby promoting blood circulation, relieving soreness, eliminating fatigue and preventing disease.
Suitable for rheumatism, rheumatoid arthritis, bone hyperplasia, frozen shoulder, cervical spondylosis, low back pain, stomach cold, hand and foot paralysis.
* Red light-Trigger microcirculation increase.
* Infared-Reach deeper tissues, such as muscles, tendons,and ligaments.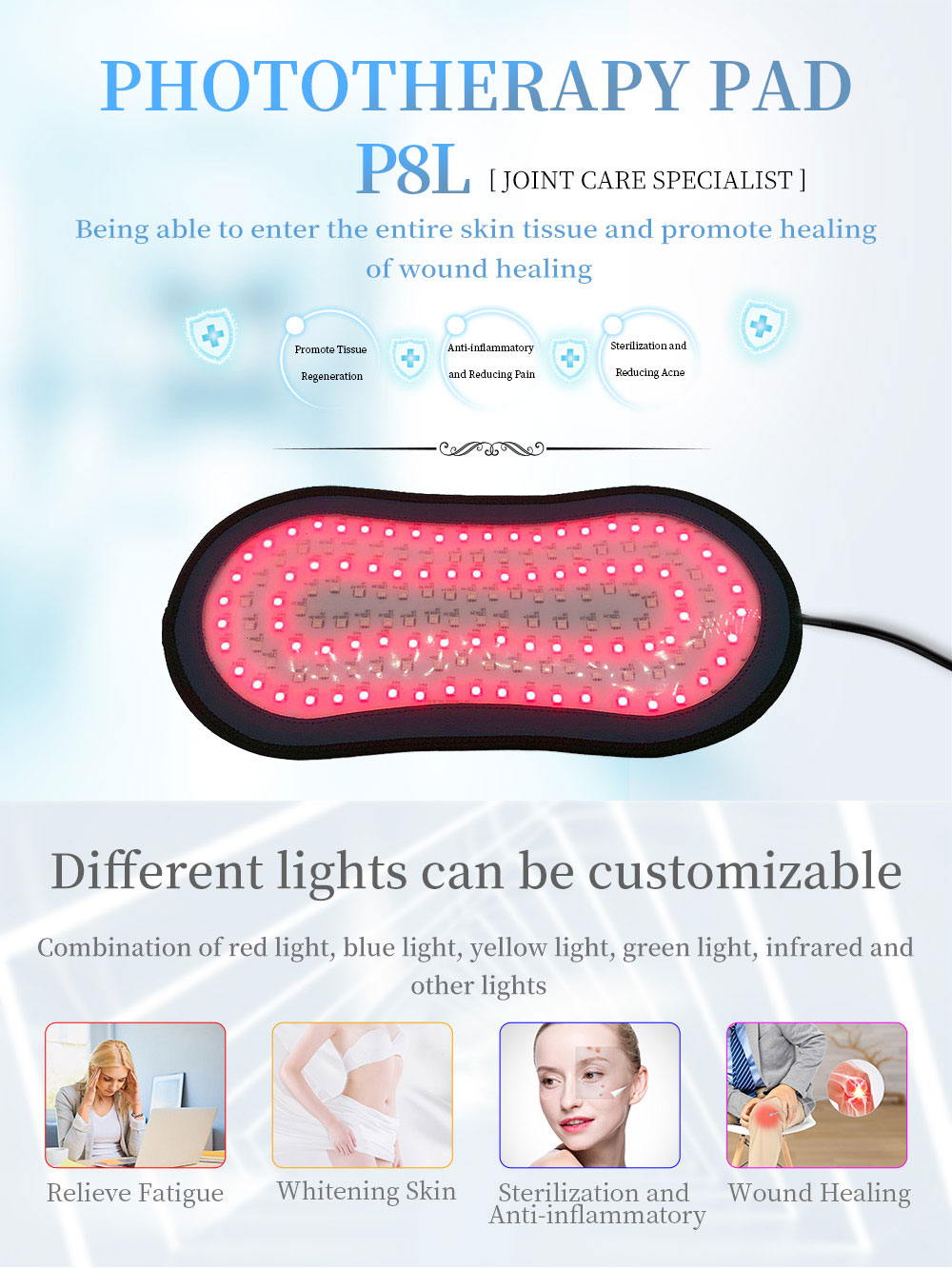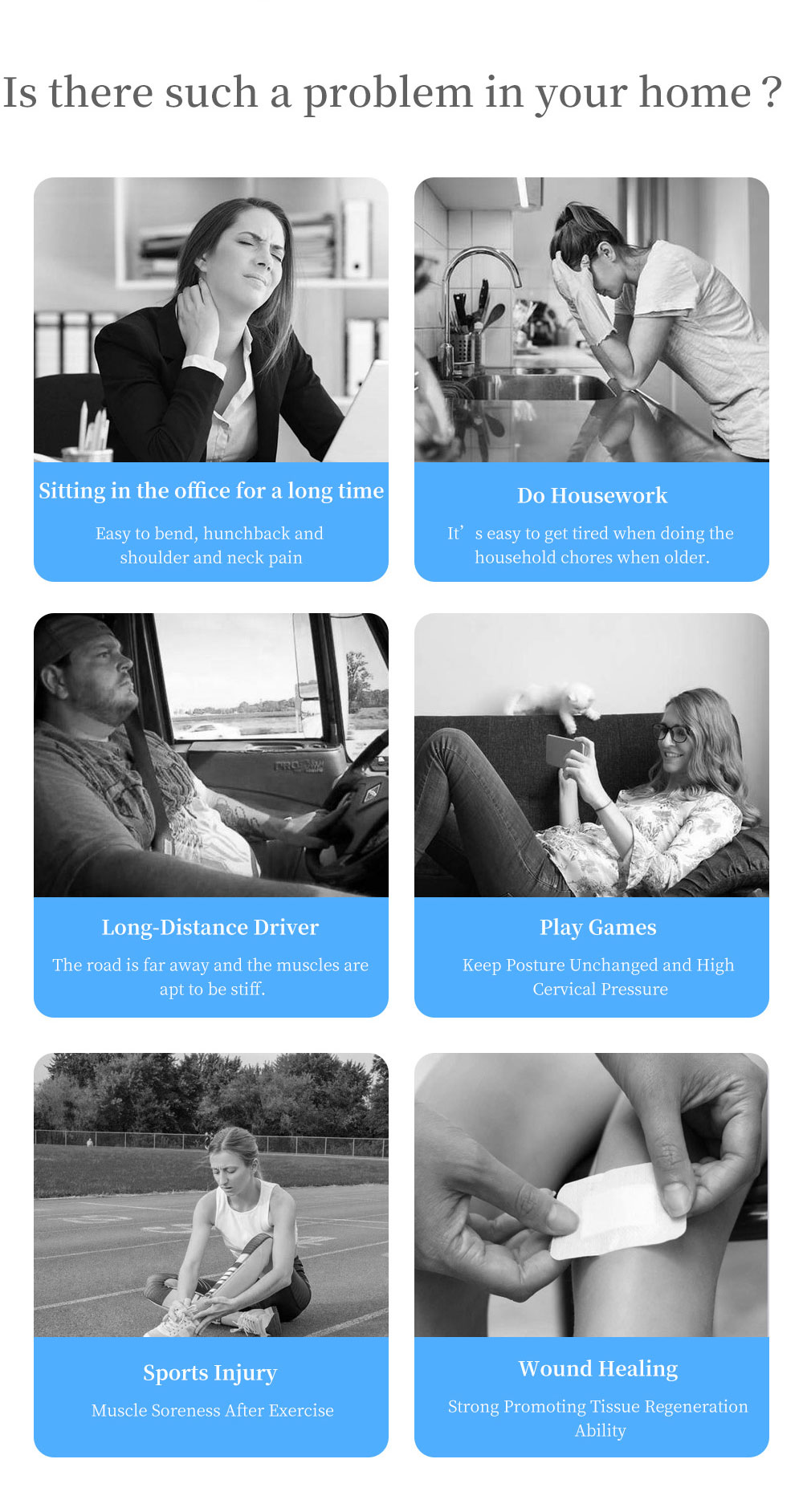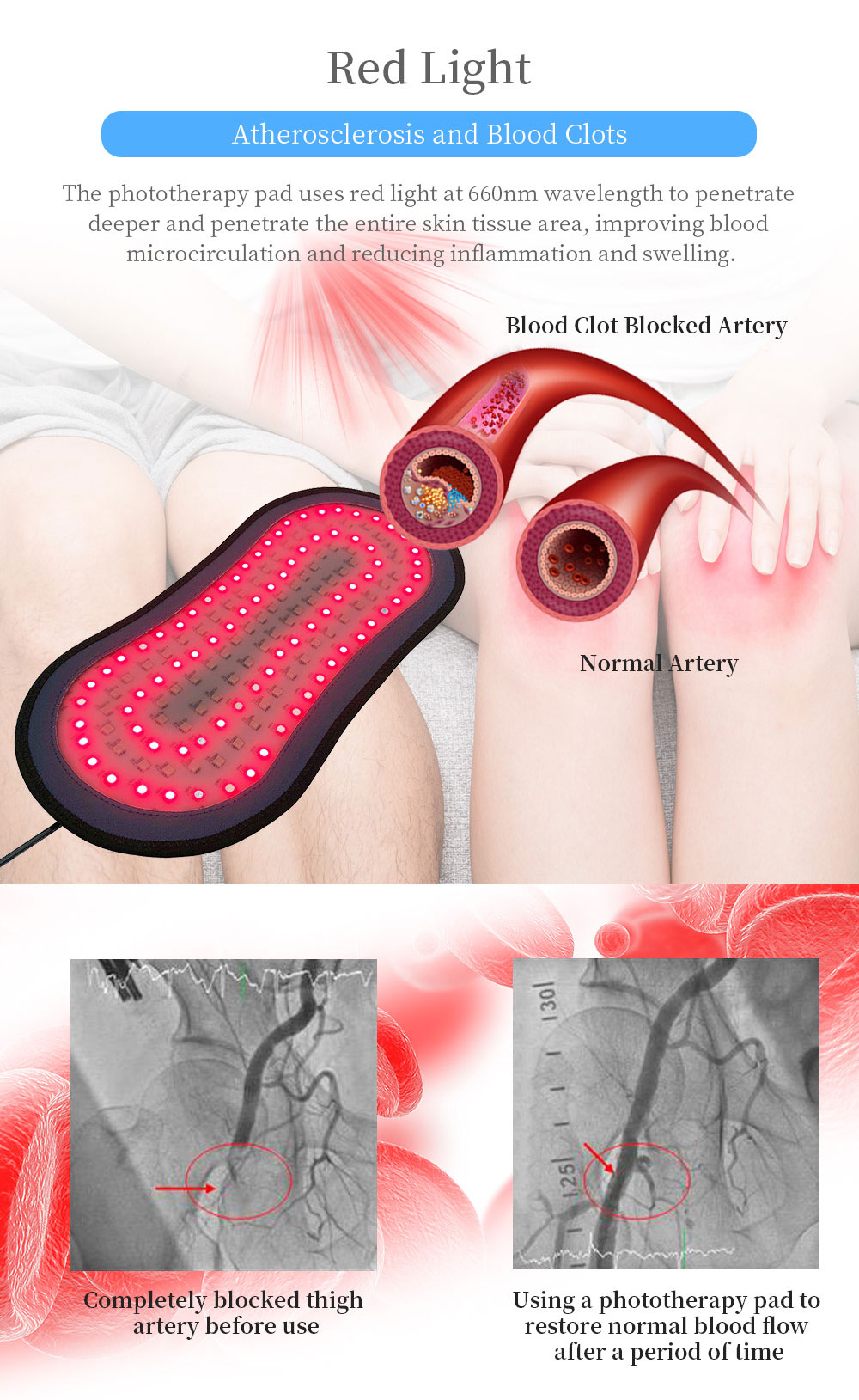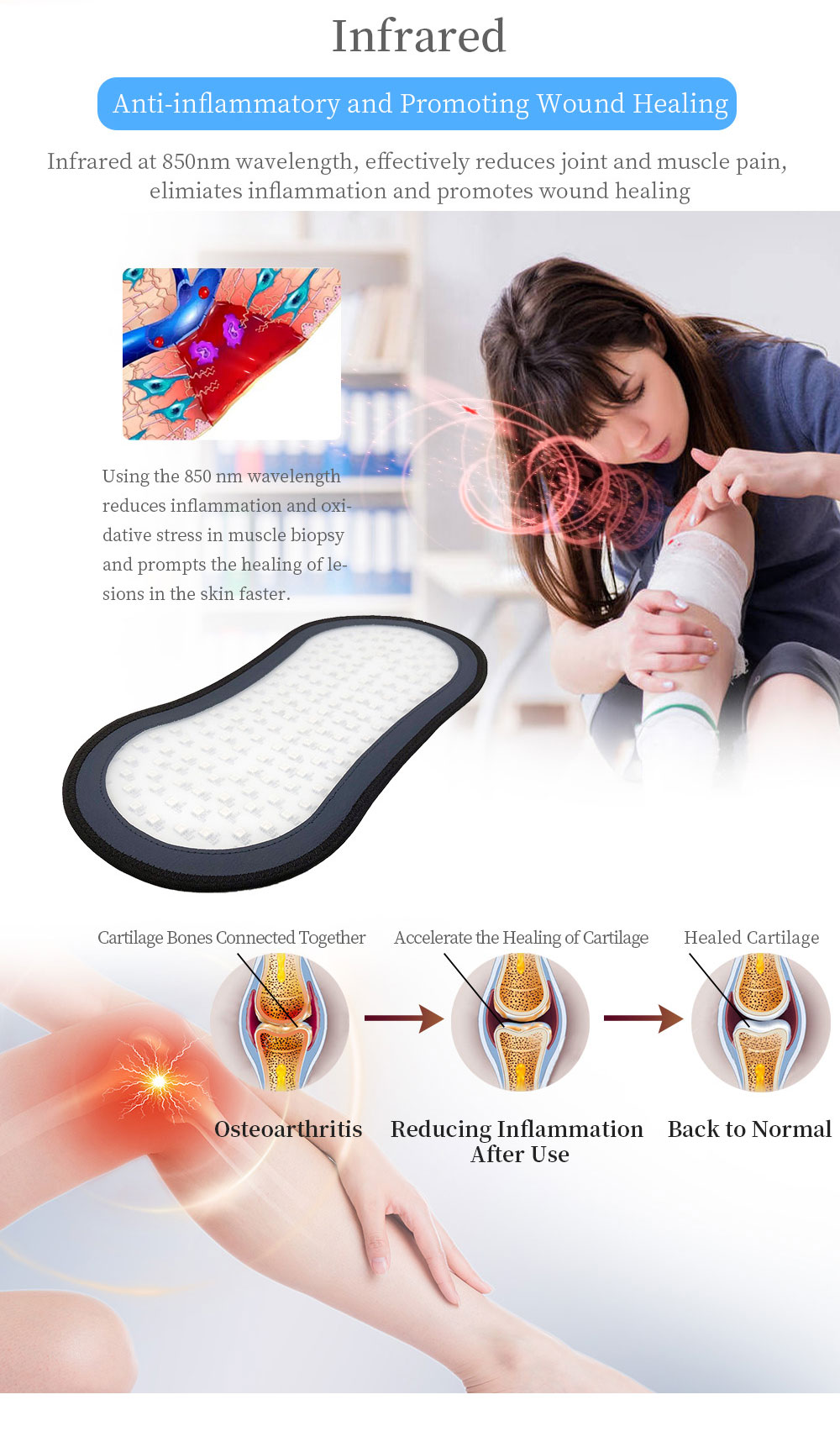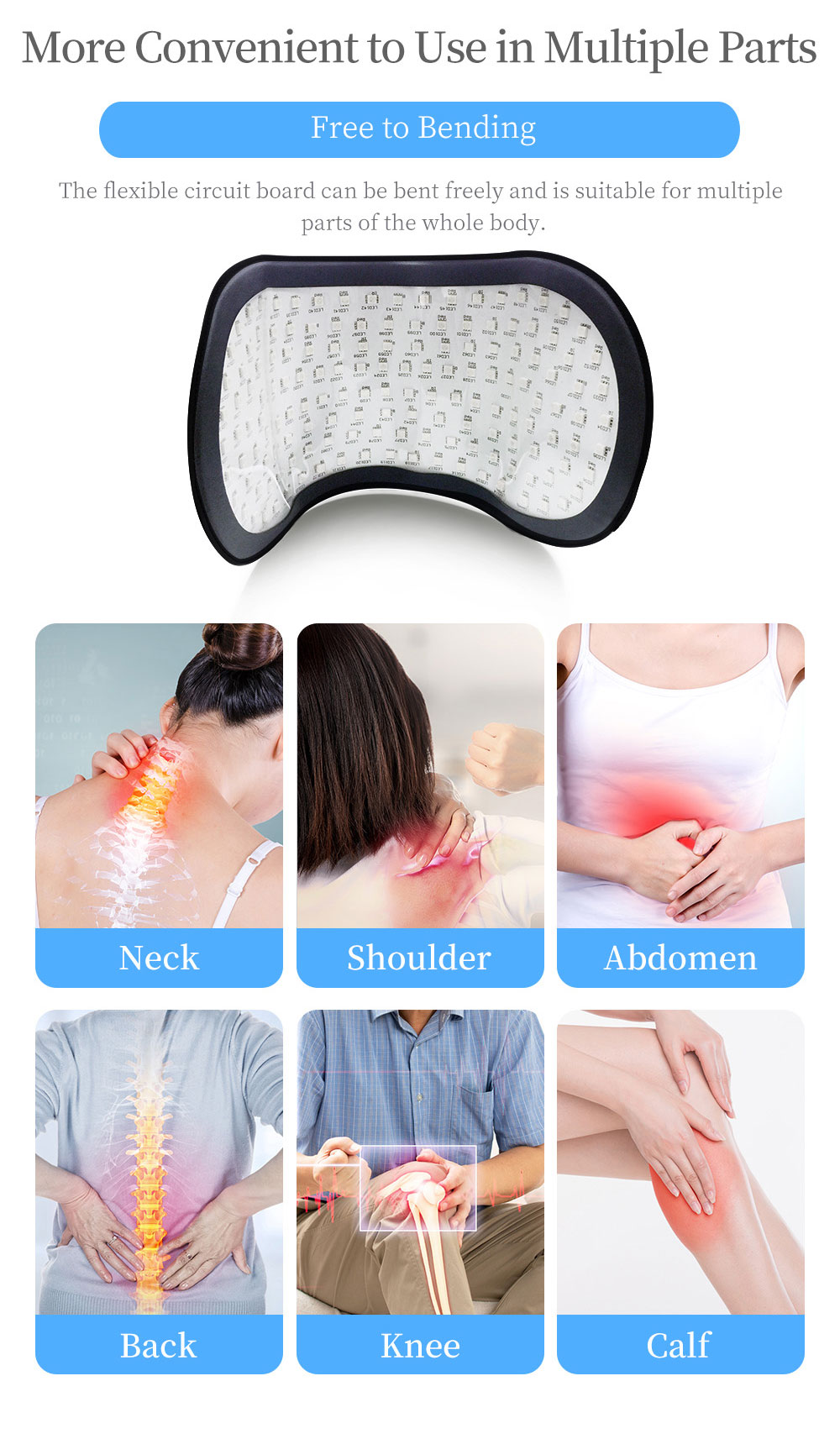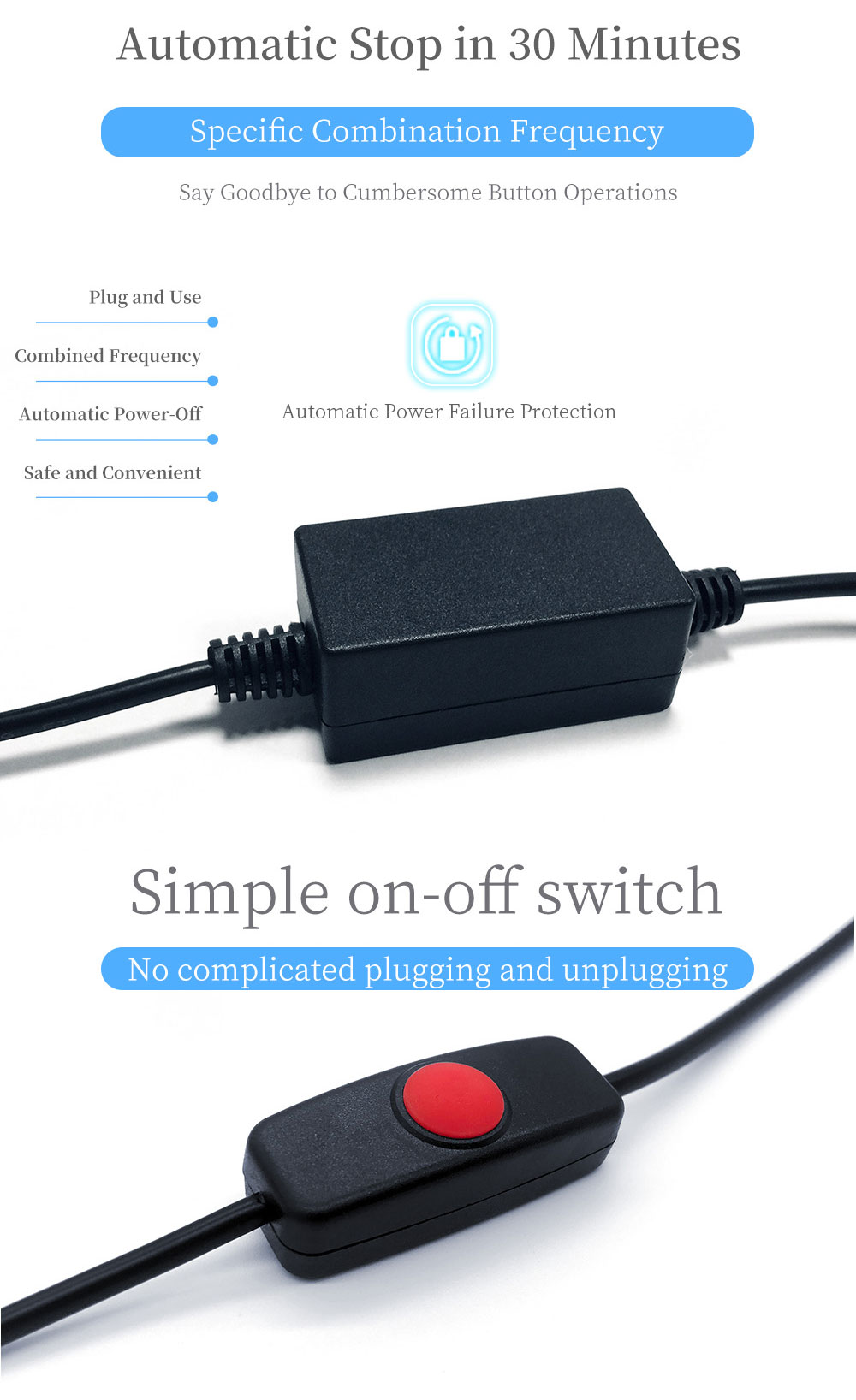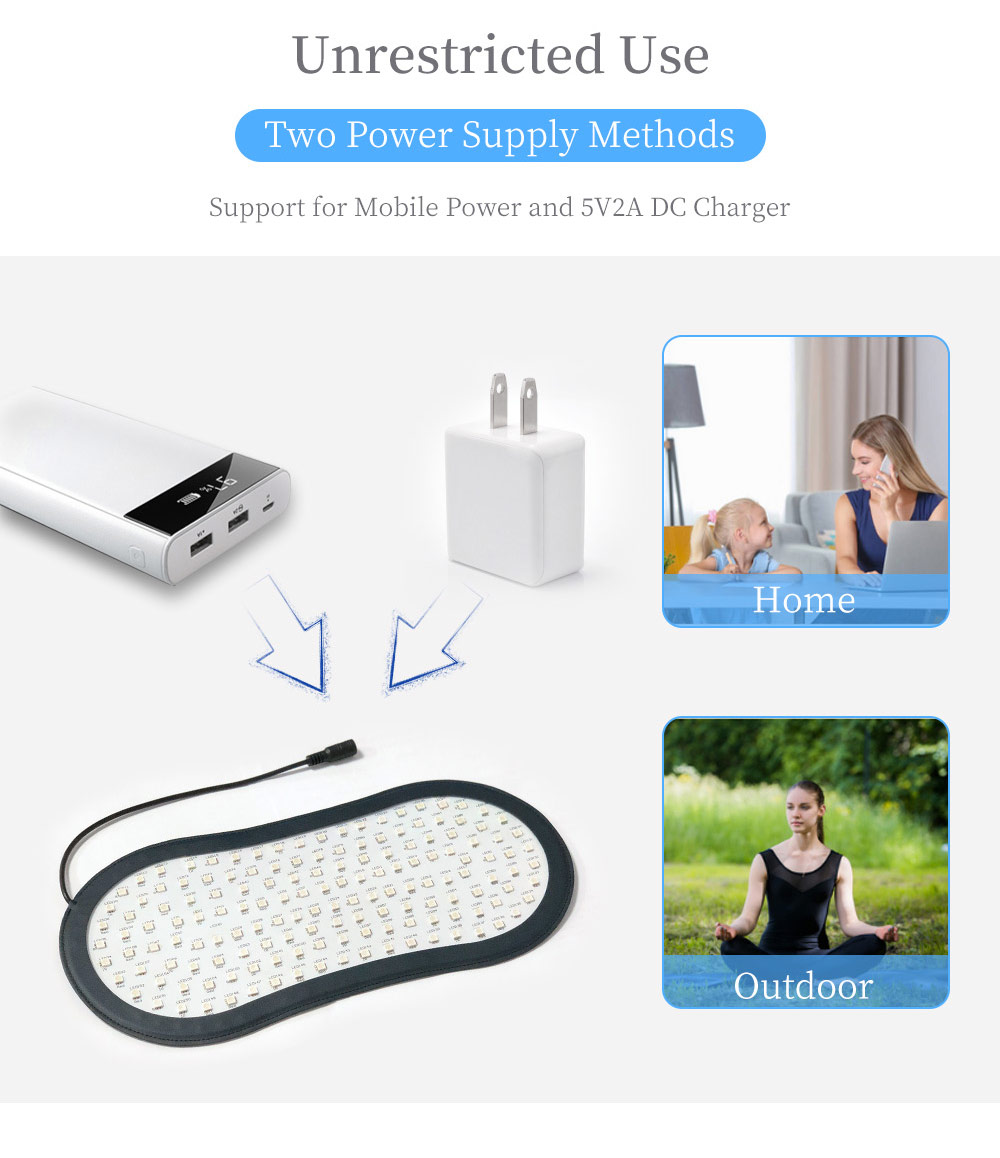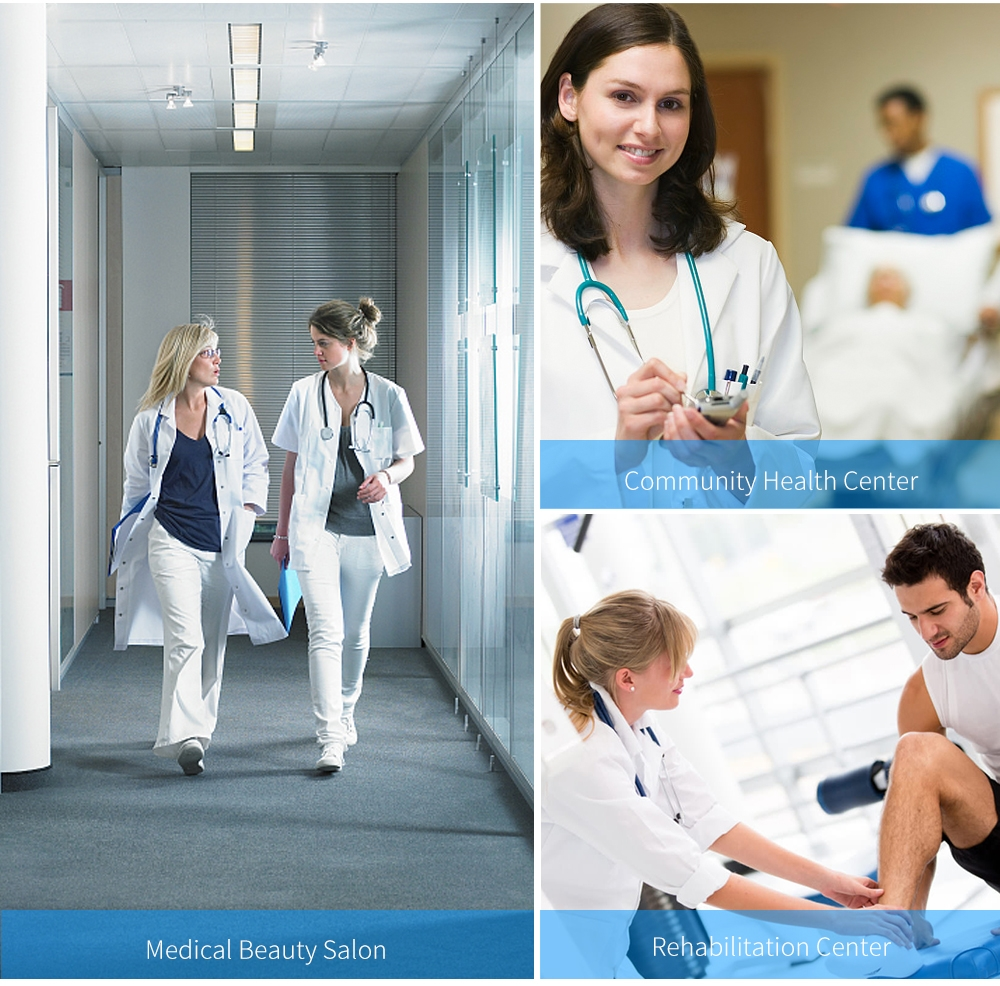 ALSO BEST GIFTS FOR YOUR PETS

APPLICATIONS:
Arthritis/Back Pain/All Joint Pain/Colic/Cushings Disease/Infertlity / Cycling/Skin Conditions/Laminitis (Founder)/Viruses/Navicular Disease/All Muscular Pain/Scars/Poll Tension/Tendon Sprains/Shin Soreness / Performance Enhancement/Stomach Ulcers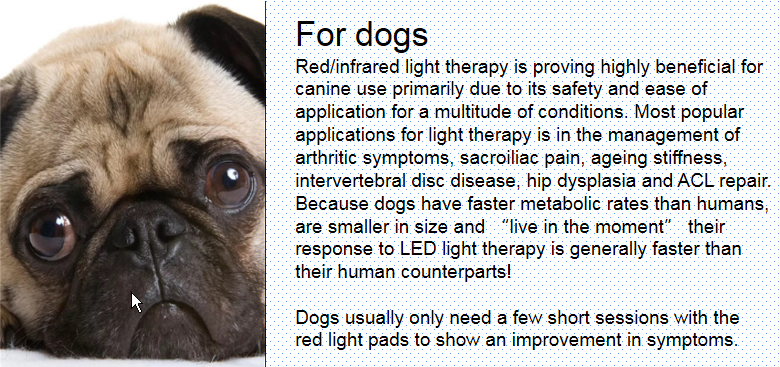 APPLICATION:
Consitipation/Diarrhoea/Hip Displaysia/Immune System Strengthening/Vision/Anxiety/Tendon and ligament injuries/Arthritic joints/Muscle soreness/Back pain/Fractures/Wound management/Skin Conditions/Kennel Cough /Oedema/Nervous Tension/Pre-performance stimulation/Post-performance recovery
Dogs only need a short application time due to their size. It is recommended that 3 to 5 minutes is sufficient for one session. Sessions can be repeated 2 to 3 times a day.
Customer Feedbacks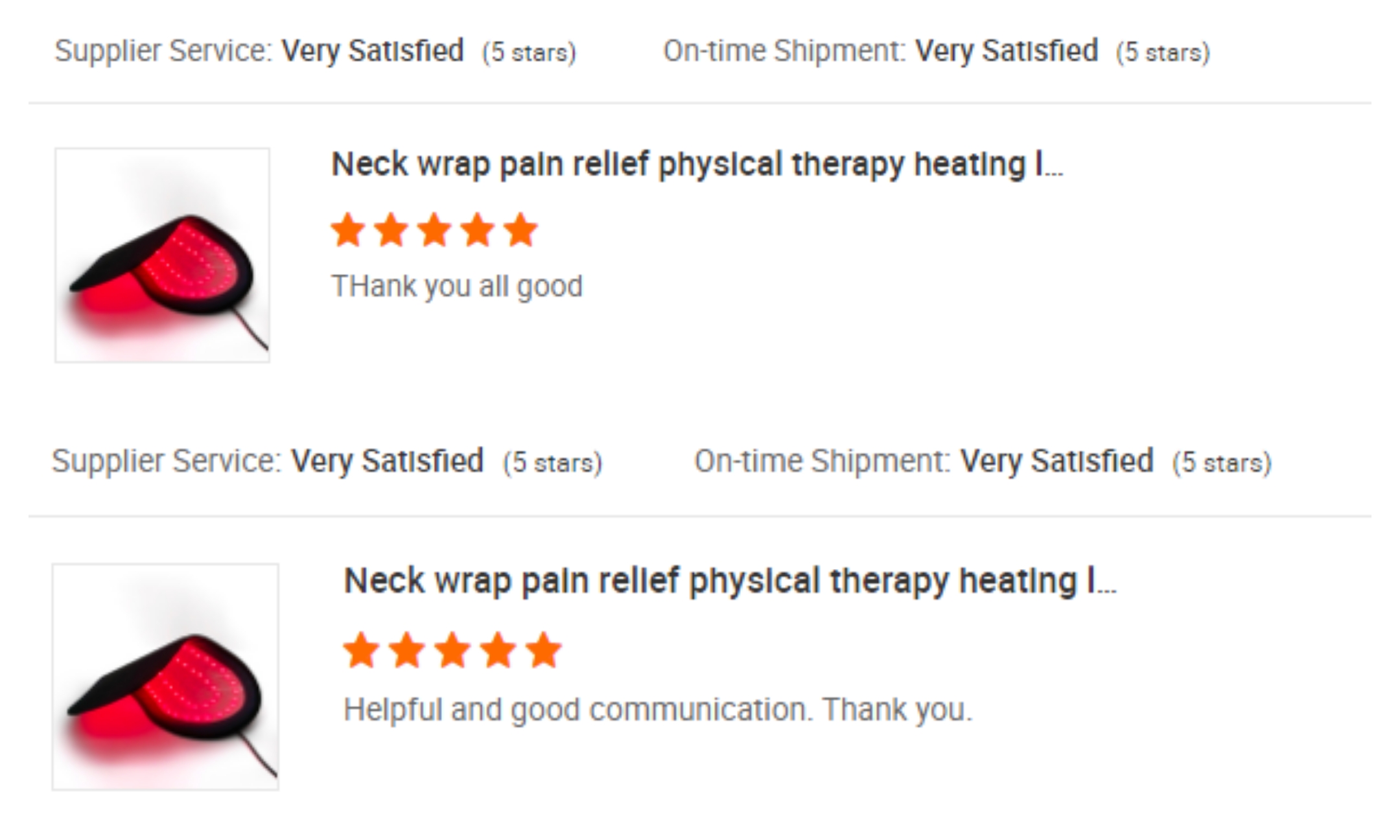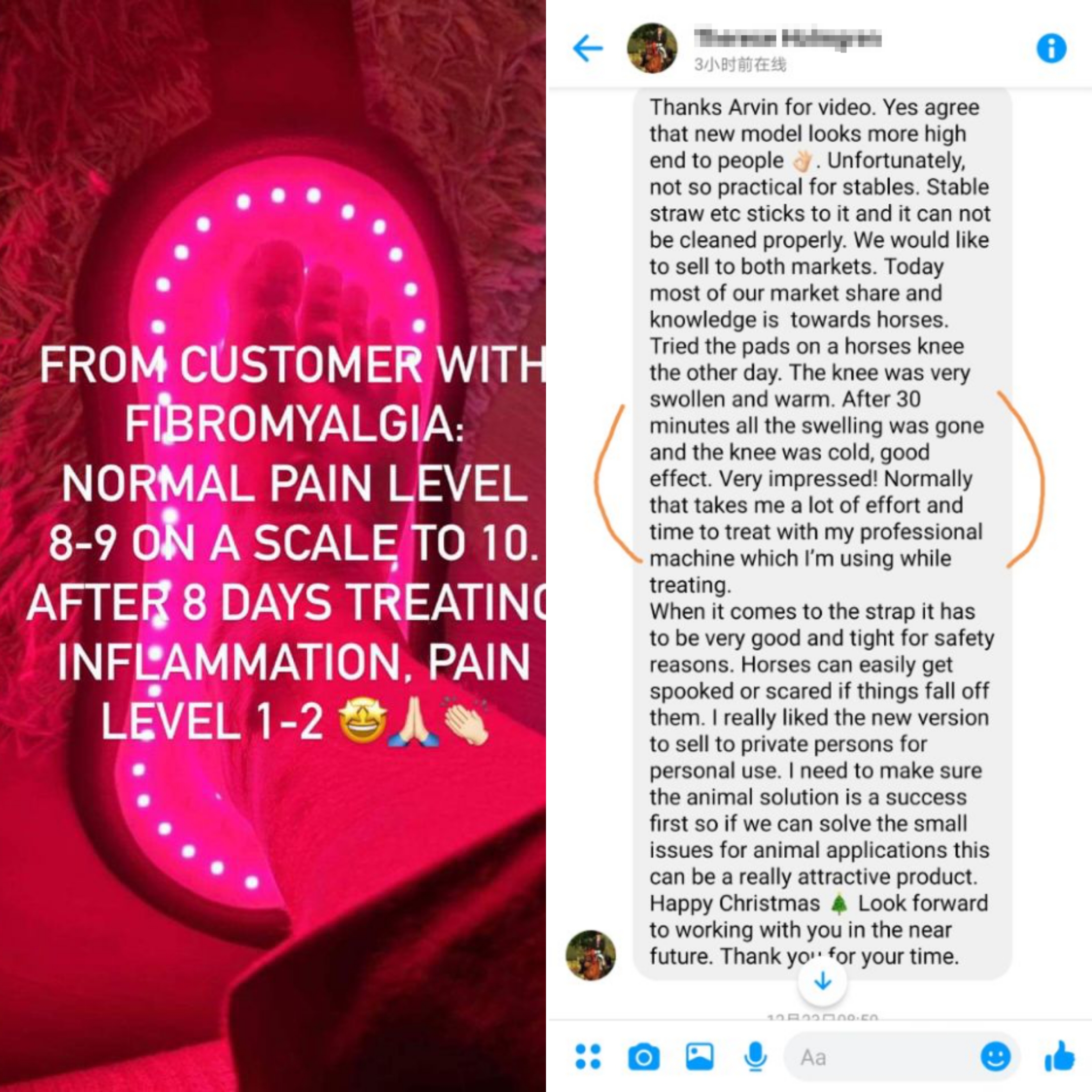 Company Profile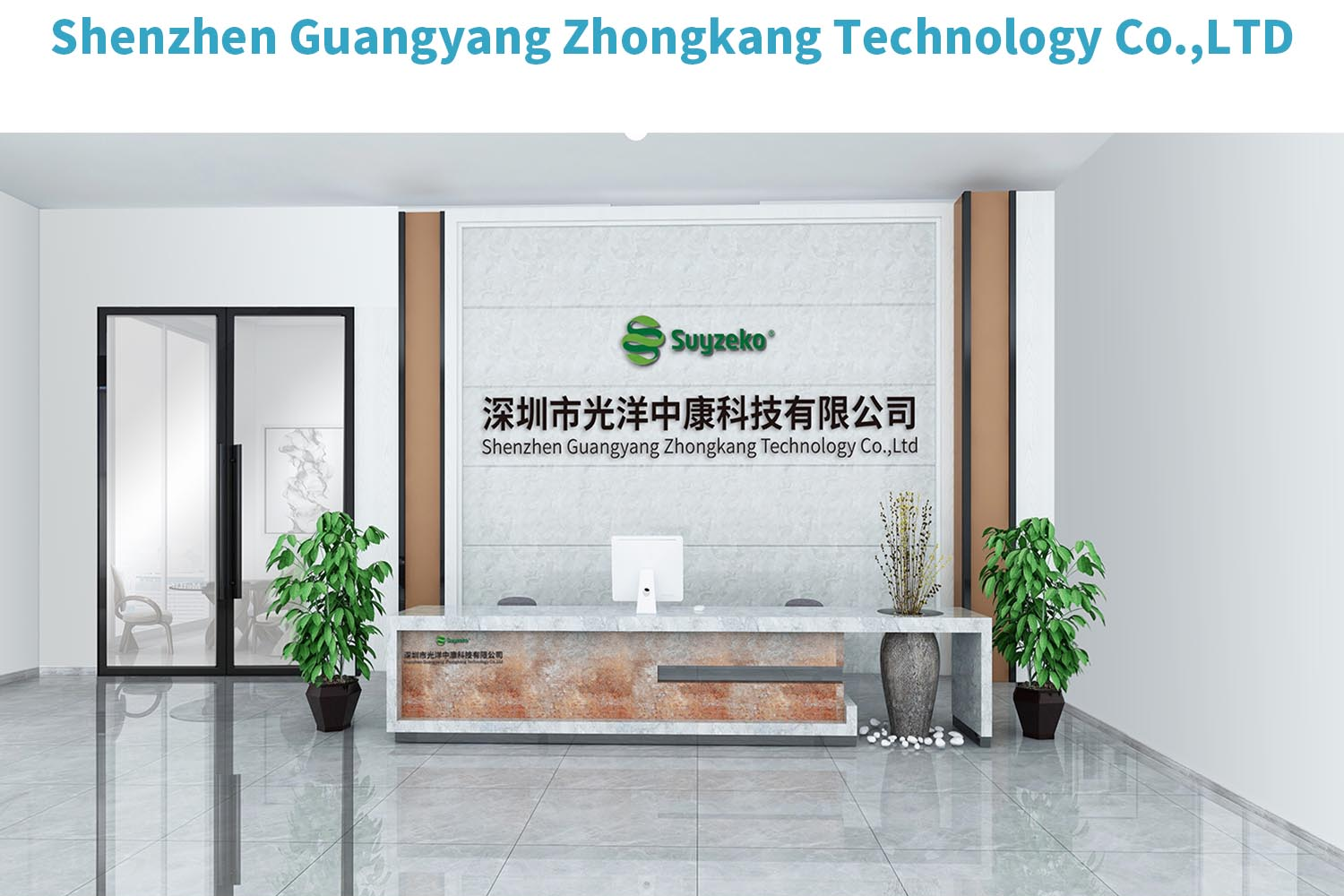 Founded in 2013, Shenzhen Guangyang Zhongkang Technology Co., Ltd. is a high-tech enterprise specializing in the research, development, production and sales of medical health care products. The company's main products are light therapy, healthcare diagnose device, beauty machine and others. Light therapy including laser therapy watch, photobiomodulation brain therapy helmet, red light therapy bed,nasal laser therapy device; Healthcare diagnose device including metatron hunter 4025, 8D nls, quantum analyzer and PET quantum analyzer, iriscope / iridology camera; Beauty machine include skin analyzer, foot SPA detox, colon detox, facial PDT light therapy machine; others such as neck massager, knee massager, infrared belt...After five years of rapid development, it has become a leader in the laser treatment industry. Through continuous innovation and quality pursuit, the company enjoys a good reputation in the domestic and international healthcare market.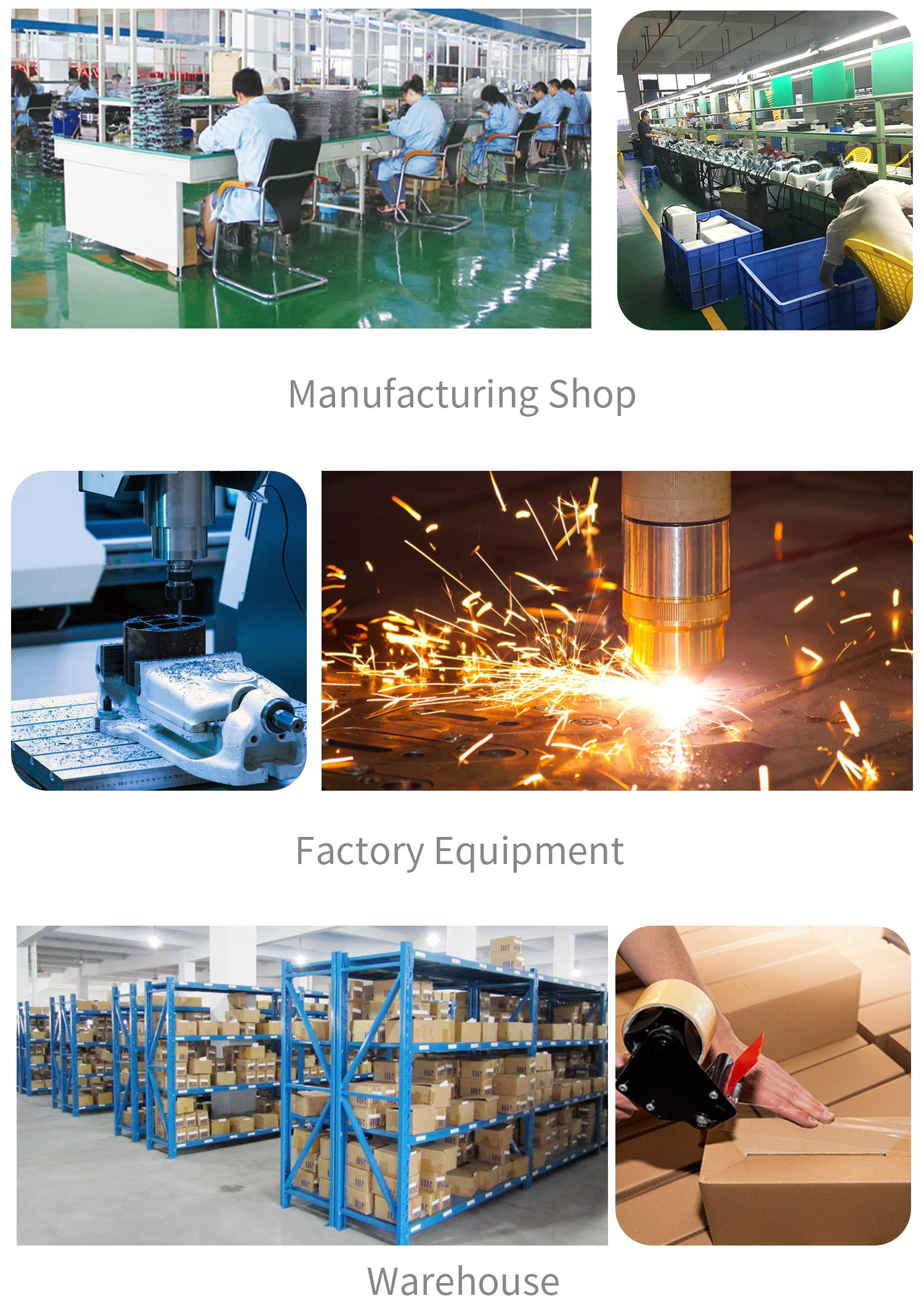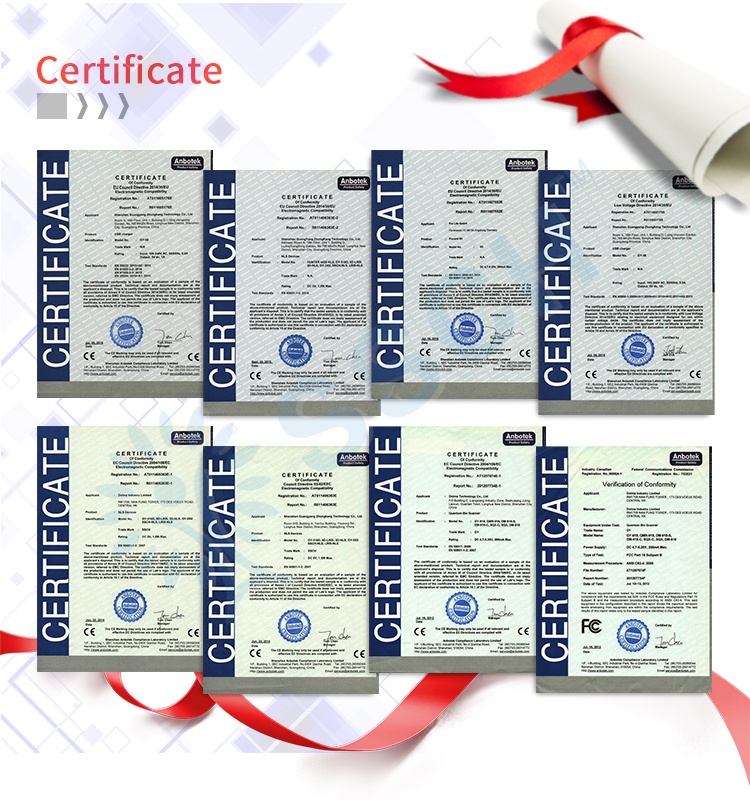 CONTACT US!
More professional infos for your better reference!
Send your inquiry details in the below, click 'Send' now !
We will reply you and solve your questions within 24 hours !